Here you will find all press releases and further information about developments in our business areas, our products and services, and events.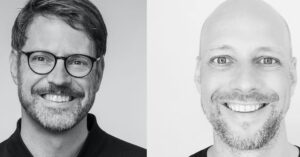 Facelift stellt sich für weiteres Wachstum auf und erweitert das Management Board um zwei hochkarätige Neuzugänge: Der führende Anbieter für Social Media Marketing beruft Arne Kittler zum Chief Product Officer (CPO), Rasmus Grapentin wird neuer Chief Technology Officer (CTO).
Inquiries on all topics concerning DuMont as well as the Marketing Technology business segment:
Inquiries about the Kölner Stadt-Anzeiger media:
Anna-Sophia Lasos, Head of Corporate Communications
Questions related to Business Information segment
Cornelia Seinsche, Head of Communications DuMont Business Information
Ready for your
next
adventure

?
Do you have the courage, creativity, and drive to shape the future? Then you might just be the perfect fit – like our nearly 2,500 employees spread across eight countries. Let's find out how we can shape the future together.